Yay... It's my birthday today! So I've had a lovely hump day so far as hubby has the day off and my parents are visiting, so hump day this week has been a none event as the girls are more occupied than they can handle for a change!
But just in case your hump day isn't going to plan, here is a great idea i found last week via
Red Current
when I was searching how to make peg dolls (that another story!).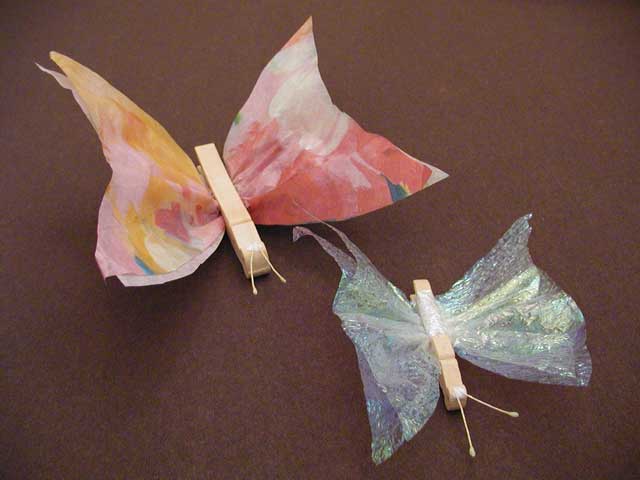 What do you need?
Some wooden clothes pegs
Some coloured tissue paper
Glue
How to do it
Fold two pieces of tissue paper in half and cut out two sets of wings from the tissue paper using this pattern (
courtesy of Runner Duck
).
Slide the middle of the tissue paper into a peg and scrunch it up
Glue in place - Voila!
You could fashion a couple of antennae from some fake flower parts or the like to finish it off!
Here's another slightly more complicated version from
eHow
How to Make a Butterfly With Clothespins
-- powered by eHow.com